Bring DevSecOps

Into Your Orbit
Deliver holistic DevSecOps solutions to increase sales and customer retention. Join JFrog Partner Day to learn more!
JFROG PARTNER DAY
September 12 | SIGNIA BY HILTON, SAN JOSE

Bring Security Into Your DevOps Practice
Become a trusted DevOps and DevSecOps solution partner for your customers. Become their software development center of gravity.
Be part of the Partner Program Launch
Learn how JFrog co-sell programs help you create new opportunities and accelerate revenue with DevOps and security buyers.
Get Dedicated Technical Training
Jumpstart your DevOps journey with dedicated partner technical training by JFrog Sales Engineering experts. Learn how you can take advantage of the latest technology advancements.
Connect with
Customers
Get insights and real time customer feedback at JFrog swampUP event. Listen to JFrog customers for opportunities to help them grow their businesses.
Everyone is talking about bringing security into their DevOps practice.
Becoming a trusted DevOps and DevSecOps solution partner for your customers
makes you their software development center of gravity.
Discover how JFrog makes it simple to tap into the DevOps & DevSecOps market.
Learn how new channel and technology partner co-sell programs help you create new opportunities and accelerate revenue with DevOps and security buyers. Meet customers, get insights, and receive training.
Partner Day is free with the purchase of a swampUP 2023 pass.
JFROG DEVOPS AND DEVSECOPS USER CONFERENCE
September 13 | SIGNIA BY HILTON, SAN JOSE
SwampUP is a DevOps and DevSecOps user conference that brings the latest trends in technology to a city near you. From infrastructure-as-code to cloud-native deployments to shift left security, your team will gain unique knowledge from DevOps, security experts, and industry peers through engaging keynotes and interactive sessions.
JFrog Partner Day is intended for sales and technology leaders who are ready to capitalize on opportunities from the rapidly-expanding DevSecOps universe.

Invite your solution engineers to get product training from JFrog Academy specialists.
DEDICATED PARTNER TRAINING
JFrog Academy is available to technical attendees to learn about JFrog's Software Supply Chain Platform, get hands-on training, and see for themselves its value to their customers.
HALF-DAY

PARTNER TRAINING
JFrog Platform Essentials

(Level: Beginner)
This session is designed to train partners on how to:
identify customer use cases for the JFrog Platform
utilize best practices for customer engagement to demonstrate enterprise value of the JFrog solutions.
In this hands-on session, you'll learn the basics of the full suite of JFrog solutions to accelerate your customer's DevSecOps journey with a focus on the platform value. You'll be exposed to repositories, store OSS and custom artifacts using popular CI servers, scan stored artifacts, distribute approved artifacts, and automate CD pipelines using REST API, JFrog CLI and JFrog AQL. Included are strategies to secure artifacts in various phases of the SDLC, advance your customers' DevSecOps journey with JFrog Xray and Advanced Security, and integrate with JFrog ecosystem tools to "Shift Left".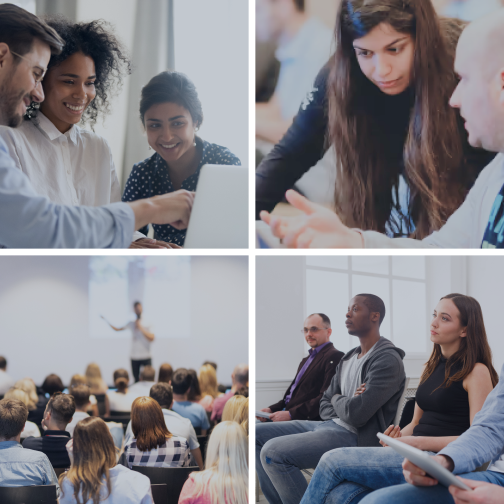 Partner Technical Training –
Seats are Limited!
Bill Manning, Solutions Engineering Manager, SMB & Alliances
Avinash Jha, Solution Engineer
Hands-on learning covering JFrog Platform essentials, use cases, and the technology expertise required to become a trusted "shift-left" partner for your customers.
Bringing DevOps & DevSecOps into Your Orbit
Shlomi Ben Haim, CEO & Co-founder of JFrog
Tali Notman, Chief Revenue Officer
DevOps and DevSecOps opportunities represent some of the world's most defensible and sticky spending categories. JFrog is leading in this space with a vision of Liquid Software to enable the change. Welcome to Partner Day!
Why Partner with JFrog? Why Now?
Kelly Hartman, SVP of Channels & Alliances
Gal Marder, EVP of Strategy
The connected ecosystem of alliance and technology partners presents unique sales motions and ease of adoption to market and sell alongside JFrog. 
Fireside Chat: Building Trust with Enterprises
Ger McMahon, Head of ALM Tools and Platforms, Fidelity Investments
Hear it from our customers! Fidelity shares the value and benefits of the JFrog Platform for their organization, and how it helps them be ready for next.
Choose between Technology or Channel partner sessions Tailored to fit your business model and share partnership opportunities.
swampUP Happy Hour: you are welcome to join!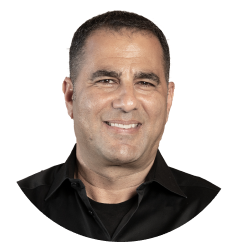 Shlomi Ben Haim
CEO & Co-Founder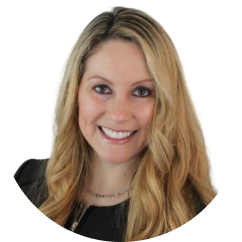 Kelly Hartman
SVP of Channels & Alliances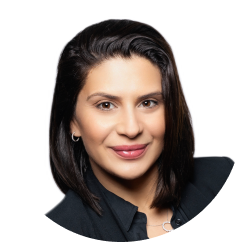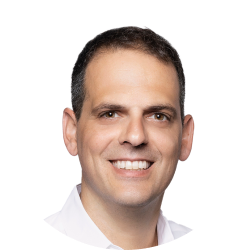 Gal Marder
EVP of Strategy